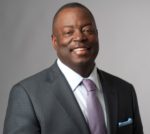 As a senior executive in finance, asset management, M&A, capital markets and institutional investing for over 20 years, James meets the SEC's definition of a "financial expert." James has a strong track record of developing, executing and aligning organizational objectives for successful business transformation. He has simultaneously established a reputation for leveraging his expertise of building and leading impactful, cross-functional teams focused on outperformance by offering: ability to evaluate a business or investment opportunity through the lens of an institutional investor, an understanding of how government regulatory regimes influence corporate decision-making, a background of fiduciary service, capital markets, portfolio management and risk assessment and a combination of finance, executive management, operations and leadership skills
Most recently, James worked with Rock Creek (RC), an $11B asset management firm, where he advised the firm on relationships with key clients, including foundations and corporate and public pension plans. Before being recruited by RC, James completed a 25-year career with GE, during which he established domain expertise in key areas including: finance, asset management, corporate governance, acquisitions, capital markets, and the regulatory/legislative processes of the federal government. James worked closely with Members of Congress, legislative staff and federal regulators to lead GE's global public policy as the Senior Corporate Executive in Washington. As a result of that representation he gained significant expertise in cybersecurity, fiduciary rule, money markets, SEC, immigration, asset management, mutual funds, pension reform, financial services & international trade finance.
Prior to his work on GE's behalf in Washington, DC, James also led several initiatives for GE's Office of the CEO and reported to two Vice Chairmen in Connecticut during his career.  As a M&A professional for GE Capital, James was chosen as the integration leader for his role in closing the $106MM SimuFlite acquisition. In addition, he closed a joint venture with Bombardier, the Canadian aerospace firm.  In 1990, he joined GEAM as the Manager of Finance, where he had financial planning and reporting responsibility as a fiduciary for GE's $45B pension trust. In his years at GE he built a sound knowledge of financial analysis, operations, performance management, financial modeling, strategic planning and complex problem solving for GEAM and GE Treasury.
Earlier in his career, Mitchell spent 5-years in public service as a professional staffer in the U.S. Senate, U.S. House of Representatives and the Louisiana Governor's Office, and has served in leadership positions with several national non-profit and religious organizations.
He graduated with a B.S. from Purdue University and a MBA from the University of Pennsylvania's Wharton School. James has been married to Dana for 25 years, and they have two daughters.