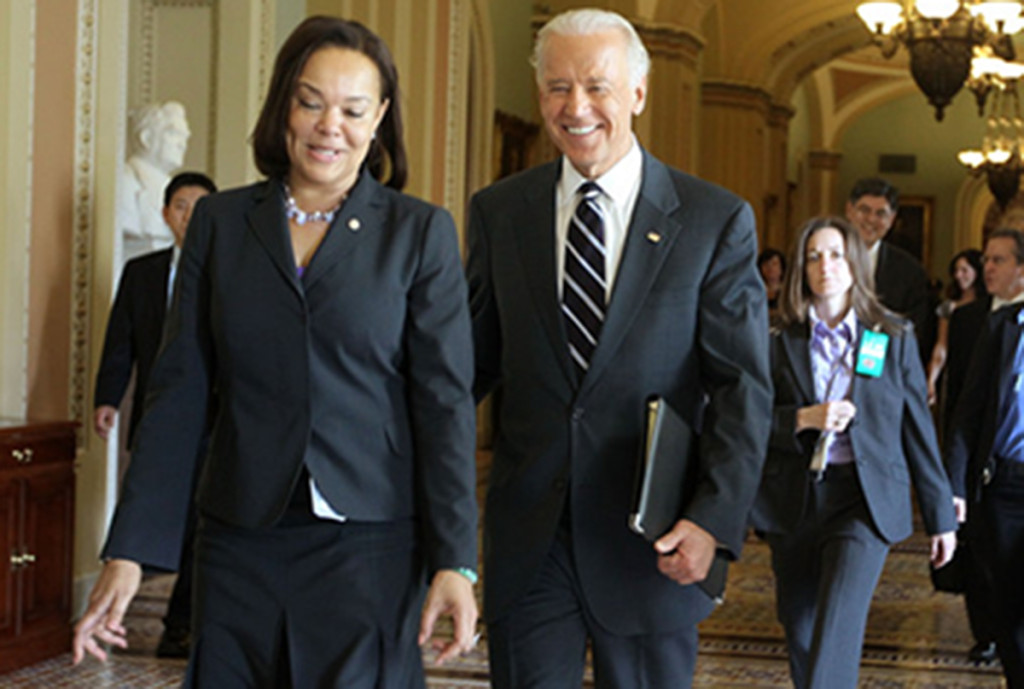 Ms. Bradford is well known in both the U.S. Senate and House of Representatives as a Democratic stalwart and is widely recognized as an established leader in business, law, and public policy with a stellar career of more than 25 years. During that time, Ms. Bradford served in positions ranging from Counsel on two congressional committees, to Corporate Officer for two Fortune 50 corporations, partner at Akin Gump Strauss Hauer & Feld law firm and most recently, as Senate Deputy Sergeant at Arms, a position she was directly selected to by then-Majority Leader Sen. Harry Reid.
She began her career in Washington as an attorney-adviser at the Interstate Commerce Commission and subsequently served as Counsel on both the Senate Governmental Affairs Committee and the House Appropriations Committee. Ms. Bradford's Hill experience led to her being tapped to be Chief of Staff to the Vice Chairman of the Interstate Commerce Commission, where she was involved in handling several major mergers and acquisitions in the railroad industry. She then moved to the private sector, where she rose quickly through the ranks from staff attorney to regional vice president to Vice President for Government Affairs at AT&T then on to Lucent Technologies to become Corporate Vice President for Global Public Affairs. During her tenure, she played a critical role and helped launch the new company — getting it established with governmental and regulatory bodies around the globe. As part of the Senior Leadership Team, she directed the local, federal, and international governmental affairs organizations.
In her corporate positions and legal practice, Ms. Bradford was particularly well known for her expertise in areas of telecommunications, information technologies, mergers and acquisitions, and trade. In these positions, she has worked across a wide spectrum of businesses to help them devise and advance legislative and regulatory strategies. And she has advised corporate business leaders regarding political matters. She is an effective strategist and leader with a proven track record of being a key player in numerous major industry legislative and regulatory battles.
Prior to the inception of Palladian Hill Strategies, Ms. Bradford represented clients in the telecommunications, health care, energy, and pharmaceutical industries. Her Hill experience includes having served as Senior Adviser to then-Senate Majority Leader Harry Reid. Senator Reid later appointed Ms. Bradford to serve as Deputy Sergeant at Arms of the U.S. Senate. As the Senate's second highest law enforcement and protocol officer, she worked on a daily basis with the Senate leadership and its members, overseeing all operational, technology, and security matters for the Senate and its visitors, including foreign and domestic dignitaries.
Ms. Bradford is a graduate of Duke University School of Law and American University with a B.A. in Economics. She has served on several corporate and nonprofit boards, including Board of Trustees of American University and Board of Visitors at Duke University Law School. She is active in a wide variety of professional and philanthropic organizations, such as the Washington National Opera. A native Washingtonian, she is an avid golfer and a former Vice Chairman of the Board of Trustees of the Robert Trent Jones Golf Club and a member of the Board of the Mid-Atlantic Region of the USGA. She is the proud parent of a daughter who is also an attorney.